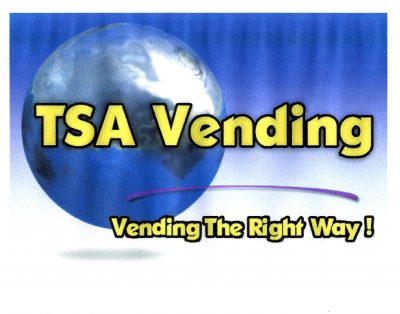 TSA VENDING PROVIDING VENDING MACHINES FOR SALE, VENDING SERVICE REPAIR, AND FREE VENDING MACHINES FOR OVER 28 YEARS
HIRING NOW
EXCELLENT OPPORTUNITY FOR
UPGRADING SERVICES AND Full or PART TIME INCOME
VENDING MACHINE
SERVICE
Service Call $75
Same Day/Next Day
7 Days a Week
Training/Maintenance
Locating Service
Trade-In Old Machines
EXPAND YOUR
RETAIL BUSINESS
Inside/Outside 24-hour Sales
Management Software
Cashless Payments
Training/Maintenance
New Vending Machines
Touch Screen
Elevator Delivery
CHANGE 
VENDOR
New Vending Machines
Better Vending Prices
Better Product Selections
Company Logo
Credit Card Readers
UVend Touch Technology
START YOUR
OWN VENDING
Low Start-up Costs
Financing Available
New Machines
5 Year Warranty
Company Logo
Onsite Training
CUSTOM/RETAIL
VENDING MACHINE
Credit Card Coolers
Custom/Retail Products
Fund Raising Machines
Custom Micro Market
UVend Technology
Custom Graphics
GROW YOUR
VENDING BUSINESS
Credit Card Coolers
Custom/Retail Machines
New Vending Machines
Trade-ins Accepted
Locating Service
Financing Available
NEW FOR BUSINESS LOCATION
WITH LIQUOR LICENSE
oUR ARCTIC COLD TAP COCKTAIL / SHOT CHILLER

CALL NOW
630-854-0458   877-326-7770
EXCLUSIVE OFFER!
ORDER  2 NEW VENDING MACHINES TO SAVE $600
New Vending Machine Pr0duct rebate!
FRITO-LAY - NABISCO - ICE MOUNTAIN - COKE
MAY / JUNE INVENTORY SPECIAL!
NEW AND USED VENDING MACHINES
AT WHOLESALE PRICES!
TAKE ADVANTAGE OF THIS SPECIAL PROMOTION
ON SALE VENDING MACHINES - CONTACT US FOR THE DISCOUNT PRICING
FREE LOCAL SHIPPING AND TRAINING FROM SEVERAL MANUFACTURERS
877-326-7770   630-854-0458   joe.tsavending@gmail.com
Call us for our Low Competitive Pricing and Services including Vending Machine Prices, Lifetime Warranty on Parts Program, 1 Year Warranty on Labor, One Free Preventative Maintenance Check Up, Custom/Retail Vending Machines, Financing and Delivery Service with on Location Training-Product Filling-Pricing-Maintenance- Credit Card Activation and Locating Service.
                                   Join  Our Thousands of Priority #1 Satisfied Customers.
                                             Trade in and Upgrade Your Machine Now!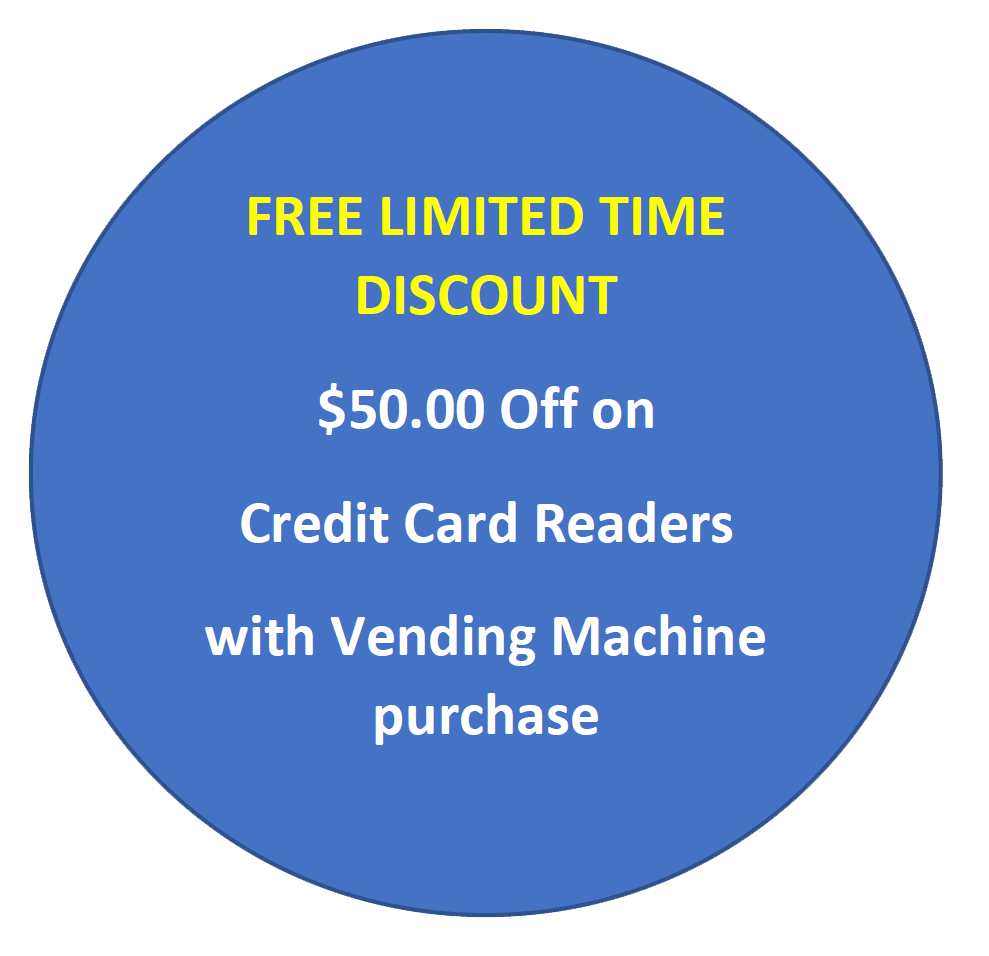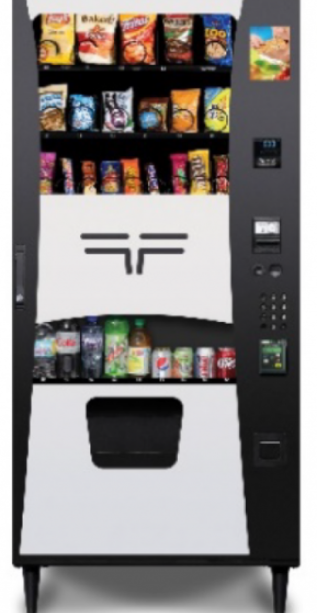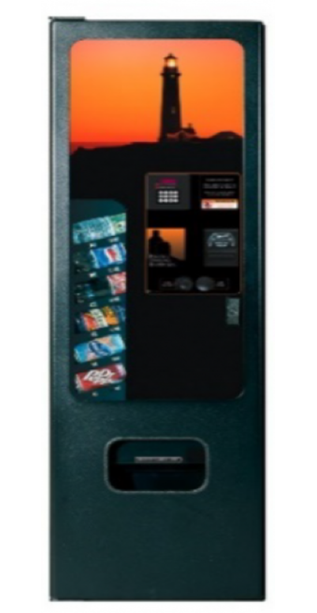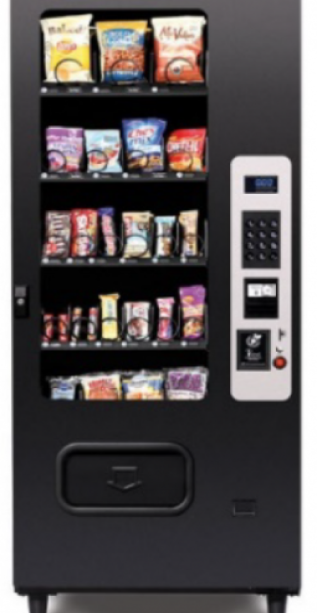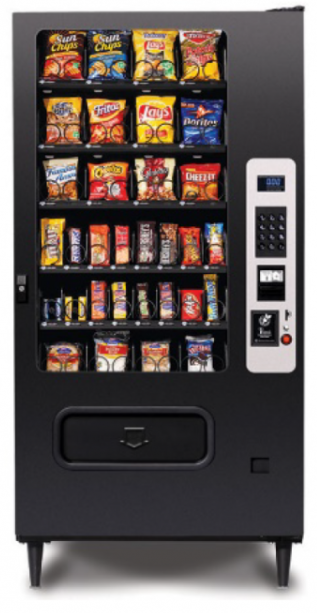 USED VENDING MACHINES
To many times I get calls from new vendors and customers about used vending machines that they have bought. Here is a list of things to ask about before you buy from someone.
How old is the vending machine? - Ask for the Manufacturer, Model and Serial number.
Are parts available for the vending machine?
Can the vending machine take Credit Card Reader, Touch Screen or Advertising?
Do you deliver and set-up the vending inside the location with onsite training?
What condition is the vending machine in? AS-IS, Clean and Checked, Location Ready. Remanufactured?
Do you provide in-house service repairs or who is providing the service?
What is the warranty on the used vending machine?
Is there addition cost in setting up the vending machine for different size vending products?
VENDING MANUFACTURER  PRICE INCREASES ARE NOW HAPPENING
New and Used vending machines are being updated on the website. Some of the vending machines are also not being manufactured anymore. Check with us on the pricing, free local shipping on several manufacturers and availability of the vending machines as they are being changed. Due to the problem with the supply chain of parts, we are seeing more delays in vending machine delivery and costs rising. Prices will change without notice. 
WARRANTY
NEW VENDING MACHINE Warranty - Up to 5 Years on Parts - Up to 5 Years on Compressor (Not Prorated) – Up to 2 Years on Labor – Yearly Preventive Maintenance Checkup as needed 
USED VENDING MACHINE Warranty – Remanufactured Up To 3 Years – Location Ready Up To 2 Years – Clean and Checked Up to 1 Year - As-Is Up To 6 months.
SOME OF OUR VENDING MACHINE AND COFFEE MAKER SUPPLIERS FOR NEW AND USED VENDING MACHINES
Vending MACHINE Sales
Snack Vending Machines
Soda Vending Machines
Combo Vending Machines
Coffee Vending Machines
Product Rebate Program
OFFICE Coffee MaKERS
Fresh Brew Coffee Machines
Bean to Cup Coffee Machines
Espresso Coffee Machines
Single Serve Coffee Makers
Coffee Rebate Program
BreakRoom Kitchen Unit
Credit Card Coolers
Countertop Units
Micro Market Units
Product Rebate Program
NOW AVAILABLE
Free Quotes on: 
Vending Machine to Own or Free Vending Machine to Business 
Custom/Retail Vending Machines - Custom Graphics Designs
Trade ins - Moving Vending Machines
Upgrade Services - Credit Card Readers, Control Boards