We will beat any competition with delivery onsite training - our own service support 7 days a week - location service and easy financinG
5 year warranty on parts and compressor - 1 year warranty on labor - free yearly preventative maintenance check up
email now! to Join for local free yearly preventative maintenance CHECK UP on your vending machine
Grow your business faster with easy financing as little as $4 a day - sale of two energy drinks a day gives you a vending machine that pays for itself and you keep all the rests of the profits
set up an appointment to learn more and look at the vending machine in our showroom  
inventory closeout up to 15% OFF FOR JanuarY ON NEW AND USED VENDING MACHINES
AUTOMATIC PRODUCT $995+     
AMS VENDORS $1295+
CRANE NATIonal $1295+
DIXIE NARCO $995+
SEAGA $995+
vENDO $1295+
wITTERN gROUP $1295+
         SNACK VENDING MACHINES
19 SELECT $695 +
32 SELECT $1695 +
COMBO VENDING MACHINES
19 SELECT SNACK 7 SELECT SODA $1695 +
20 SELECT SNACK 8 SELECT SODA $2090 +
20 SELECT SNACK 20 SELECT SODA $2965 +
32 select snack 6 select sl SODA $2150 +
32 select snack 6 select st soda   $3150 +
32 SELECT SNACK 10 SELECT SODA $3470 +
       sODA dRINK vENDING MACHINES
DIXIE NARCO - 8-10 SELECT $995 +
vENDO LIVE DISPLAY 9 SELECT $1195 +
WITTERN GROUP CB500 10 SELECT $1695+                                                                                           
NEW VENDING MACHINE PROMOTION!
Credit Card Reader 60% off with new machine purchase
sEAGA INF5C COMBO
17 SELECT SNACK 16 SELECT SODA $4250+
TKO-2 COMBO
2O SELECT SNACK 9 SELECT SODA $4995+
TSA MP26 Combo
19 SELECT SNACK 7 SELECT SODA $3995+
Seaga envision Specials on now - 2 year warranty on parts and compressor - 1 year on labor - free yearly preventative maintenance check up
free credit card reader with new machine purchase
COFFEE AND MICRO-MARKET PROMOTIONS! 
free coffee with new coffee machine PURCHASe
freE snacks with micro market Purchase
BUsiness and Home coffee delivery Service
 Sign UP TODAY
Get Your FREE VENDING MACHINEs or Micro Market CoolerS For Your BUSINESS LOCATIONs with delivery fill Service - Choice of Products and pricing
EXCELLENT OPPORTUNITY FOR UPGRADING SERVICES
In a few easy steps, you can start a vending machine business and become financially independent, control your destiny, and reap the rewards of a better future. No special skills are needed—just effort and perseverance. Business locations can also benefit from brand awareness, increased customer traffic, improve profits and competitive pricing. Check out how you could be earning $30,000 a month in just a few years with easy financing.
             new expanding TSA Vending llc
       Sales marketing showroom office - 1111 harvester, Unit A, West chicago, il 60185

       
         meeting and TRADE show events - 1800 w hawthorne Ave, Suite U1, West chicago, il 60185              
Our New Sales Marketing Showroom office at LaGrou Distribution - TSA Vending LLC 1111 Harvester, Unit A, West Chicago, IL 60185 and LaGrou Distribution, TSA Vending LLC 1800 W Hawthorne Lane, Suite U1, West Chicago,60185.
Monthly Meeting and Trade Events, Monday thru Saturday by Appointment is now open. So, make an appointment to visit and to check out our new showroom of vending machines, coffee machines, micro-market and services.
Call 877-326-7770 to register for our Monthly Saturday Meetings and Trade Events starting in January at LaGrou Distribution, TSA Vending LLC 1800 Hawthorne Lane, Suite U1, West Chicago IL 60185. Learn more about the vending business, vending machines, micro-markets and other services.                                                                                          Watch for new meetings and trade show events coming up.
Business Opportunities Event - drawing for prizes                       

1st and 3rd week on Saturday 10am and 2pm

What to Do to Start Your Business Meeting-                                        2nd week on Saturday 10am

How to Find Qualified Business Locations Meeting -                          2nd week on Saturday 2pm

Salesperson - Personnel Training - Learn a Career in Sales for Vending Machines - Full or Part Time - Office or Work at Home
Hiring now, call 877-326-7770 to apply at the Sales Marketing Showroom Office by appointment for:
Salespersons - Earn High Commissions                                                      Service/Delivery Personnel
Daily and Weekly Pay
Full or Part Time Work at Office or Home
Or Email resume to tsavending@aol.com
Our Services
We offer various options so you can select the best one that suits your needs.
Vending Machine Service
Service Call - $75
Same-Day or Next-Day
Available 7 Days a Week
Shipping or On-Site Delivery
Training or Maintenance
Yearly Preventative Maintenance
Locating Service
Your Choice
Own a Vending Machine
Vending Prices
Vending Products
Custom Graphics or Logo
Free Vending Machine
Business Locations
Easy Financing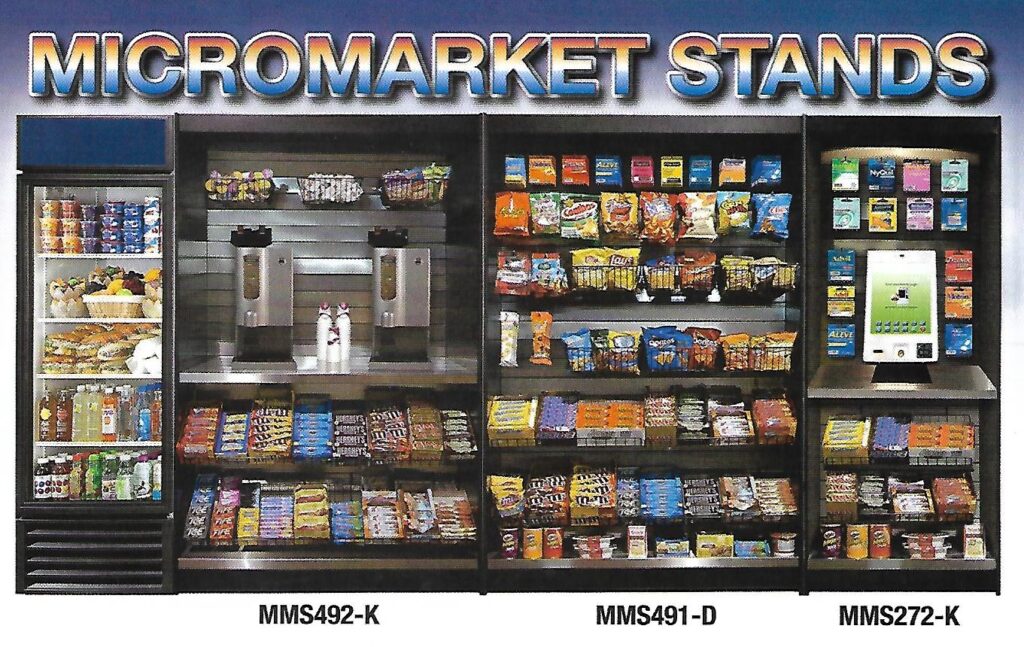 Custom or Retail Vending Machines
Custom Coolers
Micro Markets
Custom Products
Retail Products
Touchscreen
Credit Card Readers
Custom Graphics
Fundraising
Our Vending Suppliers
Take a look at some of our suppliers that deliver new and used vending machines and coffee makers.

Sales
Snack Vending Machines

Soda Vending Machines

Combo or Cold Food Vending Machines

 

Coffee Vending Machines

Office Coffee Machines

Frozen Food Vending Machines

Outdoor Vending Machines

Custom or Retail Vending Machines

Micro Markets

 

Payment Solutions

 

Locating Service

 

Office Coffee Makers
Fresh Brew Coffee Machines

Bean-to-Cup Coffee Machines

Espresso Coffee Machines

Single-Serve Coffee Makers

Touchless Coffee Machines

Airpot Thermal Dispensers

Coffee Stands

Countertop Displays

Breakroom Kitchen
Custom Coolers

Water Coolers

Ice Makers

Slushy or Juice Machines

Undercounter Refrigerators

Microwave Ovens

Micro Markets
upgrade your service and vending machines
Take care of your business location's vending service and vending machine requirements with numerous options to choose from that will meet your needs and goals with:
Increased sales of products and services.

Improve customer satisfaction.

Increase customer foot traffic. 

Provide custom promotions for new products.

Fundraising opportunity. 

Brand Name Recognition
Reach out to us to learn more about our vending machine programs and join the many satisfied customers who have benefited from them.
BENEfits
We will provide you with all there is to know about owning a vending machine through free training.

We have financing programs to assist you.

We are a low-risk investment.

We offer quick and simple service every day, including holidays, to answer your questions and address any issues.

We will add custom graphics and logo designs to your vending machines to present your business branding. This will increase customer traffic and profits for your business.

We will identify the best locations to place your vending machines.
Call us at (630) 854-0458 or (877) 326-7770 or email us at joe.tsavending@gmail.com for any concerns or questions about our products and services.
Sign Up with Us
Fill out our form below, click the sign-up button, and access the most recent information on our new coffee makers, vending machine goods, promotions, and discounts.