Soda Vending Machine
Our soda vending machine provide a variety of the selections
that our customers are looking for from water, energy drink, and
healthy drinks.
Some of the features of our Soda Vending Machines include are the new sizes in bottle and can products and contact-less payment systems.
Contact us now for special discounts and rebate vending products on the vending machines and coffee makers.
If you don't see what you are looking for, CLICK the Contact US Button or Call 877-326-7770.
List of machines
WITTERN GROUP soda VENDING MACHINE
5 Year Warranty ON PARTS
5 Year Warranty on COMPRESSOR (Not prorated)
1 YEAR warranty ON LABOR 
Yearly PREVENTATIVE MAINTENANCE CHECKUp
Local delivery inside with - training - Product Fill Pricing - Coin Set-up - Activate Credit Card Reader
New vending machine Product rebate  
SERVICE CALL $75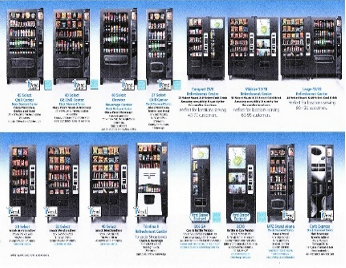 SEAGA soda VENDING MACHINE
1 Year warranty on parts
1 YEAR WARRANTY ON Compressor
1 year warranty on labor
one free preventative maintenance check up
local delivery inside with - training - pricing -
product filling
service call $75
Evn5B BEVERAGE
40 Select
CJSABC 1034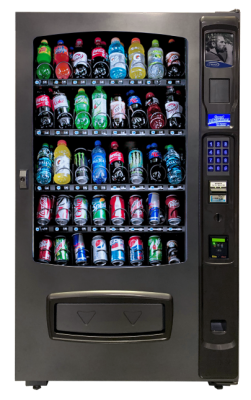 ENV5B BEVERAGE Credit Card
40 Select
CJSABC 1015
USI VENDING MACHINEs 
warranty
5 yearS on parts
5 YEARS ON compressor (NOT PROATED)
1 year on labor
YEARLY preventative maintenance checkup
NEW MACHINE PRODUCT REBATE 
AMS VENDING MACHINES
WARRANTY
1 YEAR ON PARTS    3 YEARS ON COMPRESSOR
1 FREE PREVENTATIVE MAINTENANCE CHECKUP
AMS BEVERAGE MERCHANDISER
37 Select call for pricing
CJAMSBC 1005
AMS THE STEELEY
CALL for pricing
CJAMSBC 1008