SNACK VENDING MACHINE
Now experience the convenience, multiple product selections, increased traffic, more profits with credit card readers, and technology that improves customer satisfaction.
Check out our amazing snack vending machines with a variety of designs and features, making the snacking hours peaceful. We offer low, competitive pricing and services, including vending machine prices, shipping, warranty, financing, location training, and yearly preventative maintenance checkup for all our snack machines.
In case of any query, please call us at 630-854-0458, or you can click the button below.
WITTERN GROUP SNACK CANDY VENDING MACHINE
MP-23
23 Select
CJWGSC 2001
MP-23 BD
23 Select
CJWGSC 2002
VendRevv S40
40 Select
CJWGSC 2008
VendRevv S56
56 Select
CJWGSC 2111
MP-26 BD
14 Snack 12 Candy
CJWGSC 2102
MP-28 BD
20 Snack 8 Candy
CJWGSC 2104
MP-32
16 Snack 16 Candy
CJWGSC 2003
MP-32 BD
16 Snack 16 Candy
CJWGSC 2004
MP-35 Black Diamond
25 Snack 10 Candy
CJWGSC 2105
MP-40
20 Snack 20 Candy
CJWGSC 2005
MP-40 Black Diamond
20 Snack 20 Candy
CJWGSC 2006
MP-47
26 Snack 21 Candy
CJWGSC 2106
SEAGA SNACK CANDY VENDING MACHINE
SM16 Snack
16 Select Coin/Bill
CJSACS 50042
INF5S SNACK
40 Select
CJSASC 2501
ENV4S SNACK
32 Select
CJSASC 2902
ENV5S SNACK
40 Select
CJSASC 2903
USI SNACK CANDY VENDING MACHINE
Mercato 3000
26 Select BK BD
CJUSISC 2048
Mercato 3000
26 Select Silver BD
CJUSISC 2011
Mercato 4000
32 Select BK BD
CJUSISC 2017
Mercato 4000
32 Select ICART BK BD
CJUSISC 2018
Mercato 4000
32 Select
CJUSISC 2030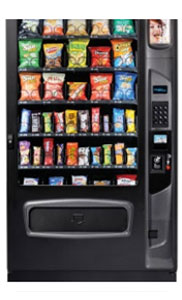 Mercato 5000 40 BK BD
40 Select
CJUSISC 2020
Mercato 5000 40 ICART BK BD
4O Select CART
CJUSISC 2021
Mercato 5000
40 Select BD
CJUSISC 2029
EVOKE 5 SNACK BK
40 Select BK
CJUSISC 2023
EVOKE 5 SNACK 40 ICART BK
40 Select ICART BK
CJUSISC 2025
EVOKE 6 SNACK 56 BK
56 Select BK
CJUSISC 2026
EVOKE 6 SNACK 56 ICART BK
 56 Select ICART BK
CJUSISC 2027
VENDREVV S40
40 Select
CJWGSC 2108
VENDREVV S52
52 Select
CJWGSC 2112
VENDREVV S56
56 Select
CJWGSC 2111
MICROVEND – 24 Select
Snk Candy Capsuals
CJAMCS 50041
4 WIDE SNACK
32 Select
CJAMSC 2010
EPIC
35 Select
CJAMSC 2012
EPIC PREMIUM
40 Select
CJAMSC 2013
SLIMGEM
24 Select
CJAMSC 2008
WIDGESEM
50 Select
CJAMSC 2009
5 WIDE SNACK
41 Select
CJAMSC 2011
TOUCHLESS
42 Select
CJAMSSC 2014
MERCHANT MEDIA SNACK 54
54 Select
CJCRSC 2026
MERCHANT MEDIA Snack Fit Pick
52 Select
CJCRCV 2050